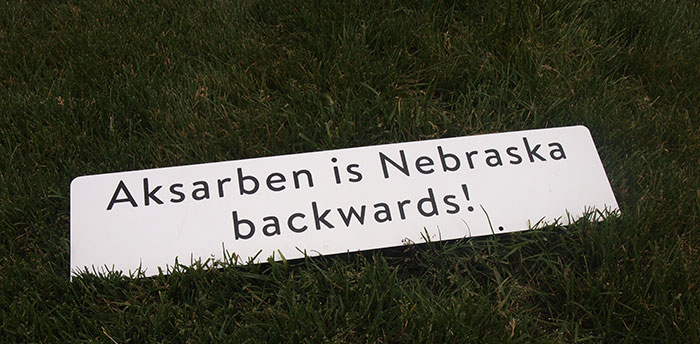 I moved to Omaha mid-2008 to start my undergraduate career at the University of Nebraska-Omaha in what was the worst housing crisis of our country's time. Looking back, it's rather ironic that I ended up with a career in real estate, but that's another topic for another time.
As you probably know, UNO's campus is located in the heart of Omaha, and since I wanted to be close to school, I rented an apartment near 74th and Pacific Streets. Between attending classes on UNO's North Campus (and later Pacific Street Campus), and living at 74th and Pacific, the Aksarben-Elmwood area quickly started to grow on me. There was always something going on, and if I wanted to hang out in another part of the city, it was just a 10-minute drive to the Old Market and 15 minutes to Village Pointe.
The area's houses all had character and cool original features (crown molding, built-ins, original hard wood floors, etc.) that I'd never seen growing up on an acreage in northwest Iowa. I think it was my junior year when the Aksarben Village development really took off, and I realized that I wanted to live in the area long-term.
Fast forward eight years, and I continue to admire the changes the area has undergone since I showed up as a wide-eyed 18-year-old back in 2008. Since then, I've made the area my home, and have been fortunate to do a lot of residential and commercial real estate work in the area.
One of the commercial projects I've been working on has been the leasing and restoration of an office building at 5017 Leavenworth Street. The owners of the building are a local husband and wife who are great people and have treated me well (one of the main reasons I love doing real estate in Omaha). When I took over the leasing of the building, the largest tenant had recently vacated and another tenant had gone bankrupt. It left some huge holes to fill in an 11,000 square foot building. When we leased the largest space (not without some hurdles), the owner asked me to have a drink with him to celebrate. I told him that when the building was 100% full, I would take him up on his offer.
Recently, I thought I'd achieved just that, and literally right after we signed what we thought was the last lease we'd need to fill the building, the longest-tenured tenant gave notice to vacate. Luckily, another tenant's business is doing well, and they decided to stay in the building and expand. I finally got to put up that sign and have that drink I promised the owner months ago.
As I mentioned, I've been fortunate to work on a few residential real estate deals in the neighborhood, too. A couple of my favorite Aksarben memories are:
– Helping some good friends of mine move in just down the street from me (great neighbors!)
– Purchasing and assisting in the renovations of a house at 56th and Briggs Streets
– Recently purchasing a rental property, with some partners, at 56th and William Streets and leading its renovations
The renovations on 5624 Briggs Street took my contractor and I nearly three months, start to finish. We added an entire master suite in what was the unfinished attic and gutted the kitchen down to the studs. Needless to say, we learned a lot, but in the end, the house really came out looking like a million bucks. When I held the open house, people from all over the neighborhood came to check it out. I think at one point I had over 35 people in the house at the same time. It was great to hear from so many different people how much they appreciated that we restored the house to its former glory.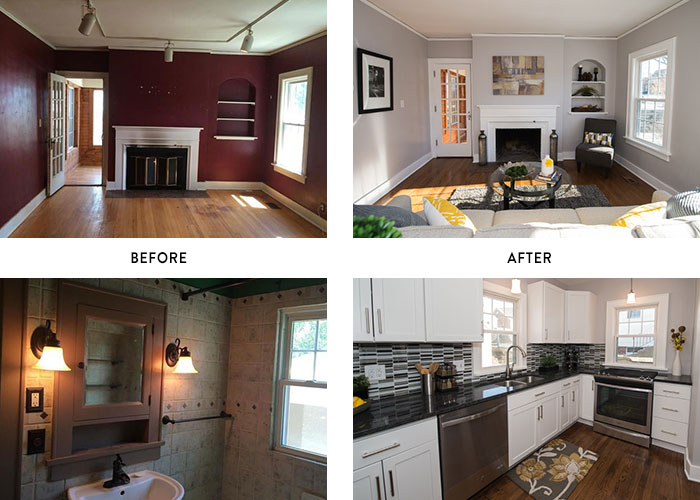 One of the things I am really proud of is that we were able to save an amazing Rosebud tree in the front yard. When we first started renovations, the neighbors told us they thought it was dead and wanted us to have it removed. I talked to a few different arborists and got a few tips on how to help nurse it back to health. I drove by the house about two weeks ago and the tree is still there and is in full bloom.
Luckily, these rental house renovations at 56th and William didn't take three months to finish, but I still think it's a huge change!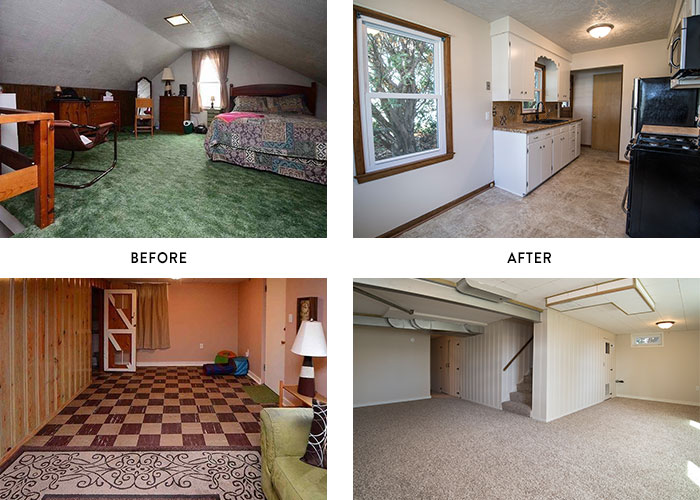 I'd be crazy not to also mention all the great local businesses in the area! I love heading down to Dudley's (an Omaha original) to grab pizza. Ponzu Sushi is also a great choice. Plus, Gerda's, Tracks, Barrett's, Dugger's… I'm not the only one at P.J. Morgan Real Estate who loves the midtown area, either… Hey, Susan!
I'm super passionate about the continued development of the heart of Omaha and am eager to do my part to keep Aksarben beautiful. Any suggestions for my next project? ?